Hello guys, Today I am going to show you how to create a new user in phpmyadmin. Its very simple to create just folow my steps:
Go to http://localhost/phpmyadmin/
Click the User Accounts Tab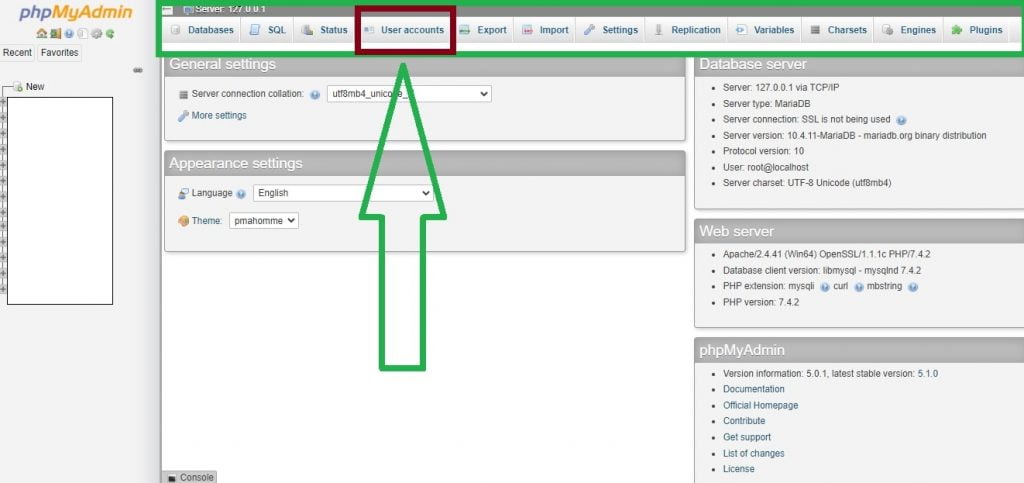 Then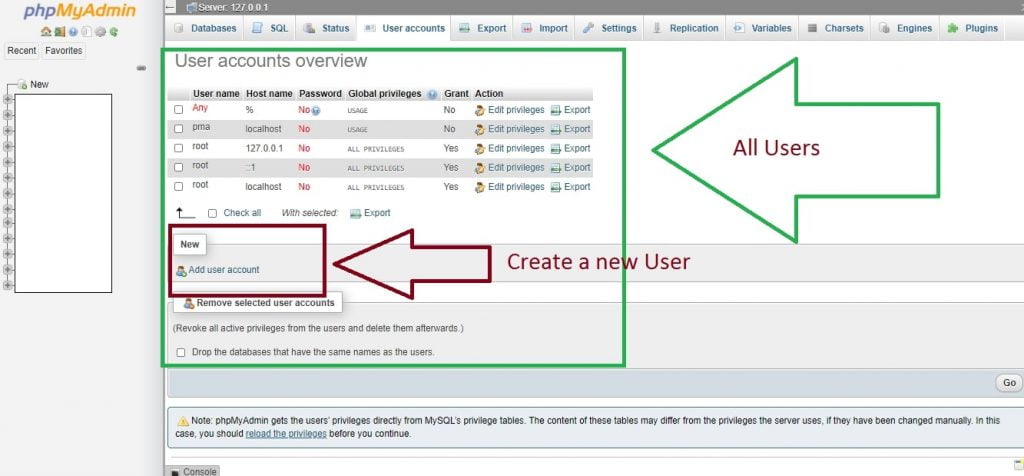 Click Add User Account like above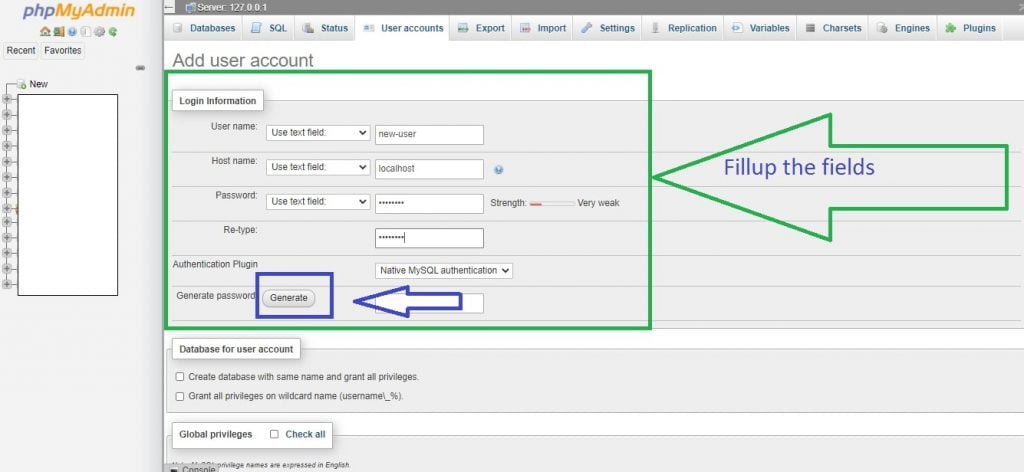 Fillup the fields and click generate if you want to generate password or you can manually put your password.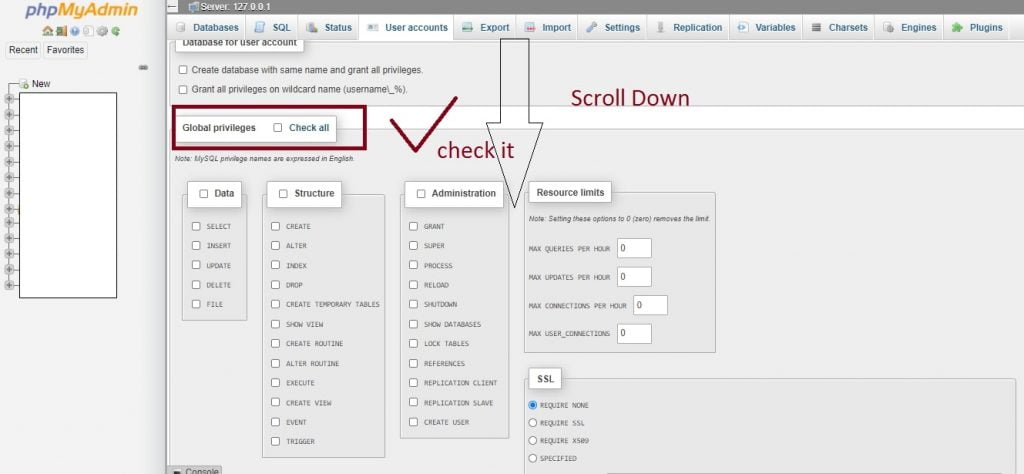 Give Permissions like below if you want.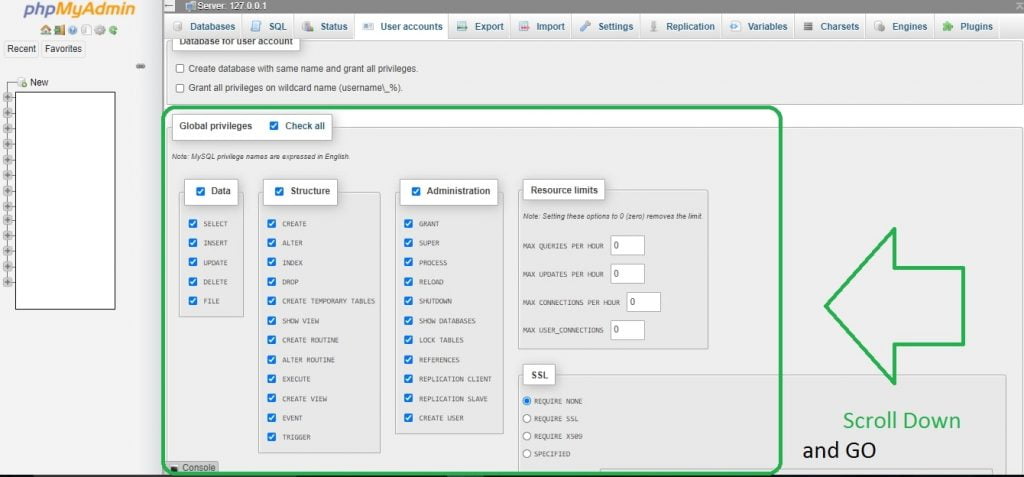 And finally scroll down and click the GO Button. After creating a new user account, the output likes below img.

Done! You have created a new user account in your phpmyadmin.
If you face any errors comment below.